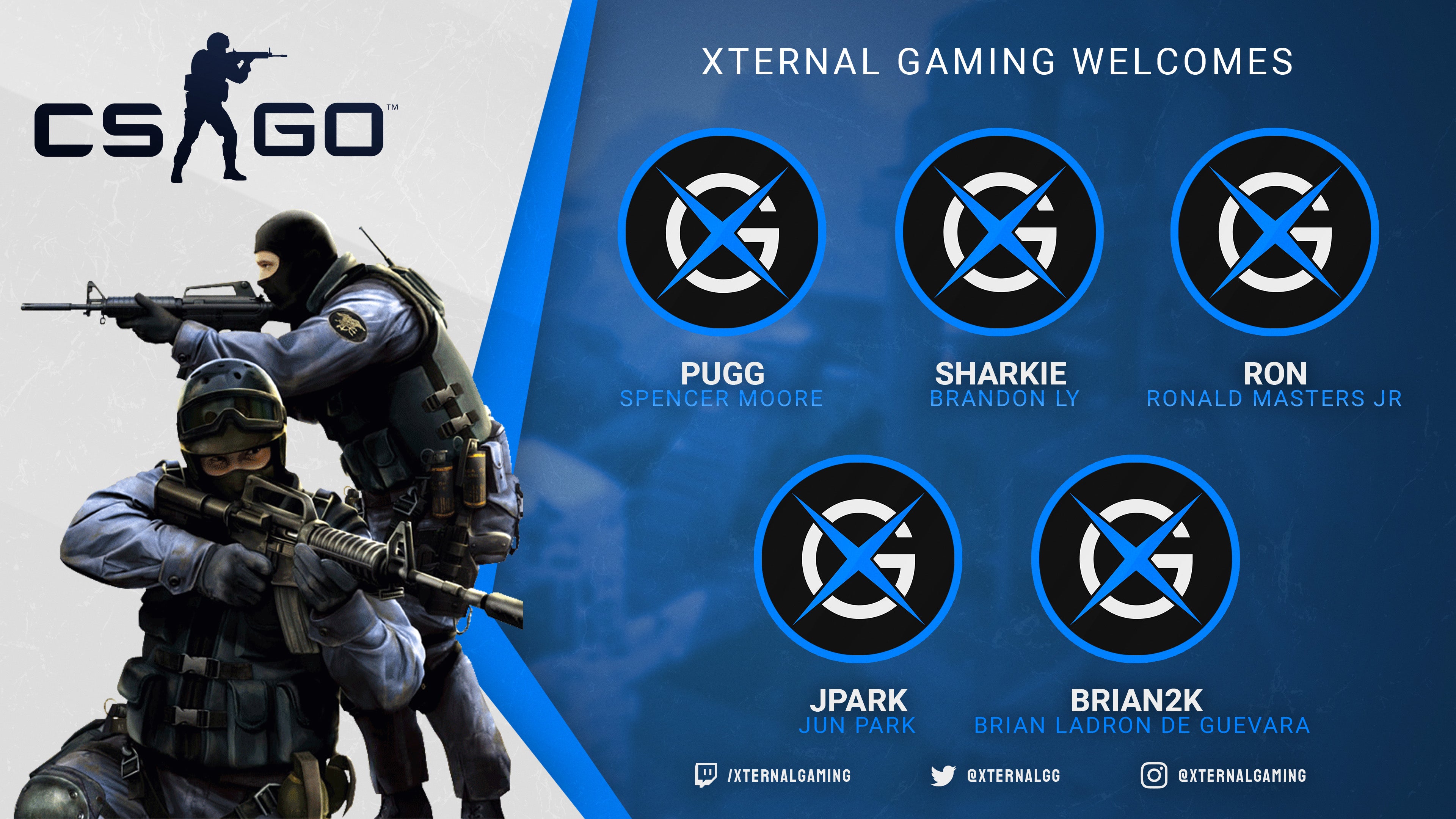 Introducing Our New CS:GO Team!
We're excited to announce our newly acquired competitive CS:GO Team! Join us and give a huge warm welcome to our newest esports players:
@Pugg - @ShArkie - @Ron - @JPARK - @Brian2K  


We are thrilled and excited to have you guys join and represent the XG fam!  

P.S. Our current roster has been converted to an Academy Team and will remain under the XG brand as a stepping stone for up and coming competitive players aspiring to compete in CS:GO. We are very grateful and thankful for the work @eXile and the rest of the crew has done to represent XG and plan to continue supporting each of them throughout their journeys in competitive CS:GO. If you're interested in future opportunities/openings, please fill out an application at http://xternal.xyz/app-csgo
Today marks a huge milestone for our esports organization and I am thrilled and excited to see our new team get to work! What a way to start 2020! Lets get it!
AirBourne,
XG™️ Founder & CEO